TPA is a family that loves to not only sing but laugh, hang out and have fun! Here you can get to know members of the TPA family! #emandtpa #teamhumble
Evangelist De Allen-Gwaltney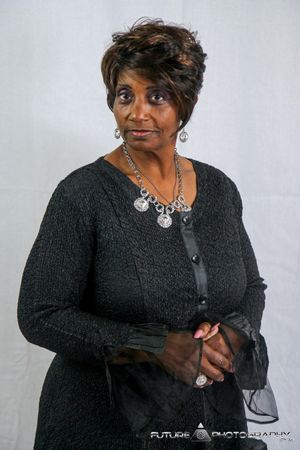 Evangelist De Allen-Gwaltney, affectionately called "De" is from Trenton, NJ. Now residing in Willingboro, NJ, De is a member of the Alto section in TPA. She has been with group for about 7 ½ years and loves being a part of this ministry. When not singing with TPA, DE likes bowling and reading. Outside of singing with TPA, she is a member of Evergreen Baptist Church where she is involved in various committees. To name a few, DE is a part of Evergreen Baptist Women's Ministry, Drama Club, Missionary Ministry, etc. De is also involved in Eastern Stars and Female Correction Officers Group. She also is the owner of her own Wedding Designs and Consulting Company. If she could explain in three words what TPA means to her it would be loving, family and inviting. De's favorite words to live by or favorite scripture can be found in Romans 8:12-39.
Click here to connect with Evangelist De Allen- Gwaltney.
Resha Allen-Jennings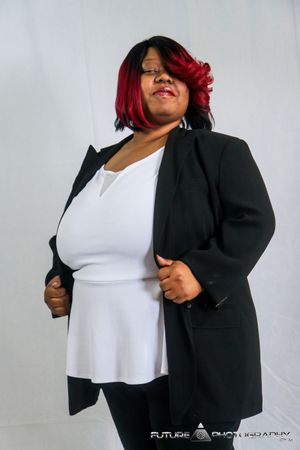 Resha Allen-Jennings, a Soprano with TPA, has been with the group for 12 years now. When not singing, she enjoys cooking and baking. Resha also has many hidden talents which include playing the piano, writing poetry and short stories. Resha has a passion for and loves to work with children. She is the proud mother of three beautiful children. If she could describe or put into words what TPA means to her it would be that TPA is more than a singing group, we are family.

You can connect with Resha on Facebook 
Vivian Barnes-Perry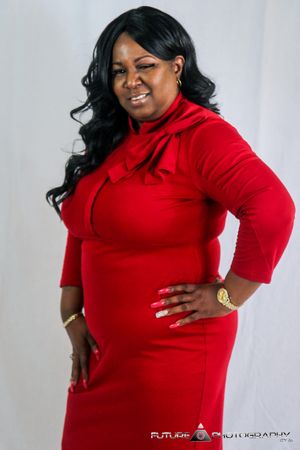 Vivian VeNessa Barnes-Perry, affectionately called Ness, as raised in New Jersey but now resides in New Castle, Delaware. Ness is a member of the Alto section of TPA and has been with the group for almost 8 yrs. When not singing with the group, Ness has embarked on a new journey, acting. Her passion for acting has taken her to higher heights. She has been featured in numerous stage plays to include: My Sisters' Keeper & War Room, What If It Happened Today, Behind Closed Doors, Passion Marks, The Gift You Forgot To Open, Love Songs Weren't Meant To Make You Cry and You'll Never Understand My Praise, just to name a few. Ness has also appeared in numerous film web series where she and her cast mates won for Best Drama in Faith vs. Mountains in 2016. She has also completed a series for HBO and recently been cast in an Upcoming TV Series entitled B'More. VeNessa has also been nominated for a Best Supporting Actress Award with the Church Stars Network again for 2017. Outside of all of that, she is the owner of a Wedding Design and Event Planning Company called Designs With Finesse'. She is the mother of three adult children and the grand mom of 2 beautiful grandchildren. If she had to describe in three words what TPA means to her it would be family, fulfillment and devotion. Ness's favorite words or scripture to live by can be found in Psalms 27:1.
Click here to connect with Vivian.
Natalie Bell 
Natalie has known Erek and been apart of the TPA Family for 3 years. She has a passion for fashion and the arts! Growing up she always had and interest in taking pictures of everyone! Over a span of 12 years that interest blossomed and Natalie launched her own business entitled BOLD STYLES that specializes in fashion and photography! You can find her doing photo shoots throughout the Tri-State area for concerts, parties, engagements and more! 

Natalie prides herself on maintaining the latest fashion trends. She is a clothing stylist who helps people to look their best from head to toe! She is known for her cutting edge fashion that stands a part from your day to day styles. Natalie is also a phenomenal make up artist and styles various clients. She's also a teacher and enjoys working with children.
Click here to connect with Natalie.
Victoria Brown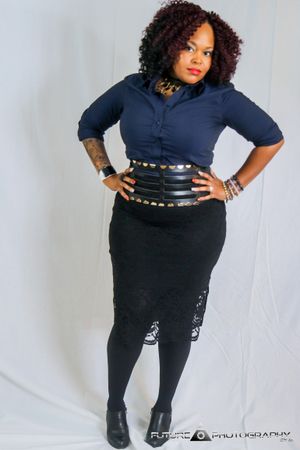 Victoria Lynn Johnson, affectionately called Vicki or Tori, is a member of the Soprano section in TPA. She is a native of Philadelphia and now resides in New Jersey. Vicki has been with the group for about 4 ½ years now. When not singing, she enjoys shopping, going to the movies and taking walks along the water. On top of that, Victoria is in the field of Restaurant Management and is a wonderful Culinary Artist and Pastry Chef. She hopes to one day put all of her education and experiences into owning her own business. If she had to describe in three words what TPA means to her she would say caring, kind and oh so funny. Her favorite words or scripture to live by would be found in Jeremiah 29:11.
Click here to connect with Victoria!
Latia Johnson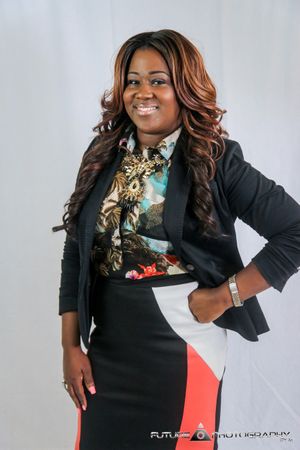 Latia Johnson started singing at the age of 6 at Ward AME church. From there she went on to sing with Philly AME Youth Mass Choir and Wilberforce University Choir. She was also the praise leader with High Impact Youth ministries for many years and a part of a gospel duo called SOUL. She has sung with Sister Sledge, Ray Charles, Canton Jones, Cross Movement and more. Latia since then has stepped out as a solo artist. She released her first EP entitled "Purpose" in June of 2017.
Latia also has a passion for youth! She accepted the call to preach and became a licensed minister under Living Waters Ministries. There she preached and taught Teen Church. In addition to her passion for singing and youth, Latia is also a braiding stylist and makeup artist.
Her motto is "Soul Living, Soul Loving and Soul Reaching".
To connect with Latia visit www.iamlatiajohnson.com
Tony Jones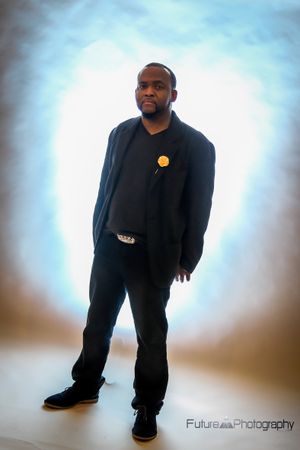 Tony' Jones Philadelphia R&B recording artist. EOne distribution deal freshly signed. Selling out venues in the tri state area. Coming from a gospel background Tony' is able to move audiences on a different level with his live shows "The Tony' Jones Experience" Tony' also has a passion to give back to Veterans . Coming from a military family Tony' has engaged in creating Veterans Housing for misplaced Veterans. So it goes beyond just music for him.
To connect with Tony' visit www.tonyjonesmusik.com
Jennifer Laws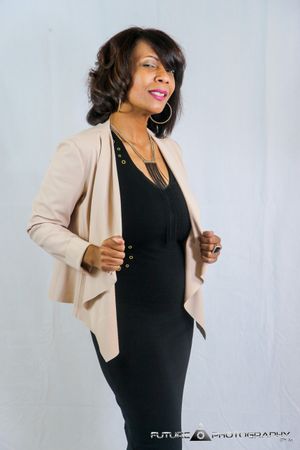 Jennifer Laws is the administrator and marketing member for Erek McFadden and The Praise Alliance. She is also a Tenor singer on the sideline who loves music to the core. Jennifer took drum lessons many years ago and plans to one day get back on board. She is the mother of saxophonist Darren Jr. and also managers his solo bookings when he's requested for community youth and other events. She generally assists with organizing various fund raisers for the group as well. When you see us performing at most venues, her mild marketing skills tend to lead folks over to our product table to purchase CD's, T-Shirts etc. Hosting, greeting and catering to our guests at our concert events as well as outside of our team is something she loves to do. Jennifer obtains a Bachelor of Science Degree in Business Administration from Cheyney University of Pennsylvania. She currently works in the insurance industry and has been for 20 years. Aside from music, she is a crafter and loves to make handmade items when time allows. She loves to decorate plant tables, party favors, picture frames and mirrors all with stones, ceramic tiles and glass beads when the crafting mood occurs. Jennifer attends Mount Olivet Tabernacle Baptist Church in Philadelphia, PA and has been a member for over 35 years. In her spare time, she enjoys drowning in music, bowling, badminton, crafting, karaoke and spending time with friends and family. Most of all, she truly enjoys her quiet time with God.
Click here to connect with Jennifer!
Marlo Leaks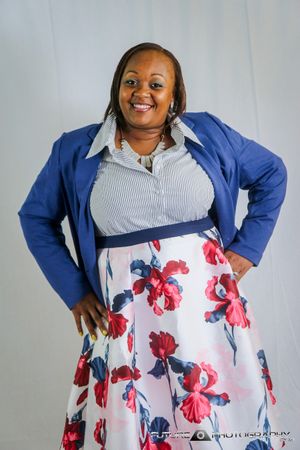 Marlo Leaks, a Soprano with TPA is from Palmyra, NJ. She has been with the group for over 9 years. Outside of singing with TPA, Marlo enjoys swimming, traveling, helping others and spending time with her family. She is also a certified LPN, as well as being certified in CPR and First Aid. Marlo and her husband Mark are the proud owners of Mark S. Leaks Jr. Construction and Leaks Security. If she could describe in three words what TPA means to her it would be family, fun and praise. Her favorite scripture and words to live by are found in Romans 5:8-9.

Click here to connect with Marlo!